SOLD Fait Accompli Custom Framed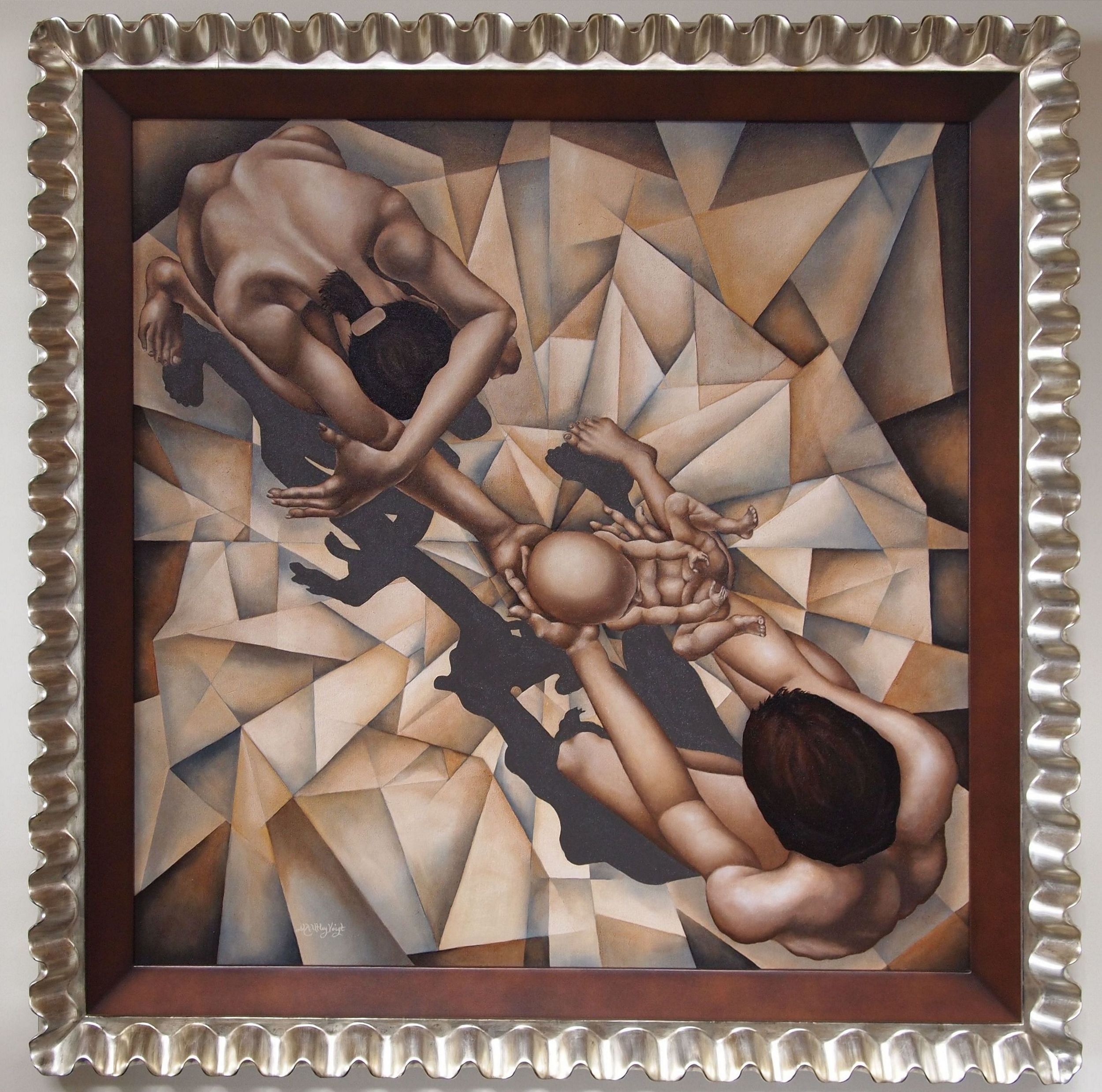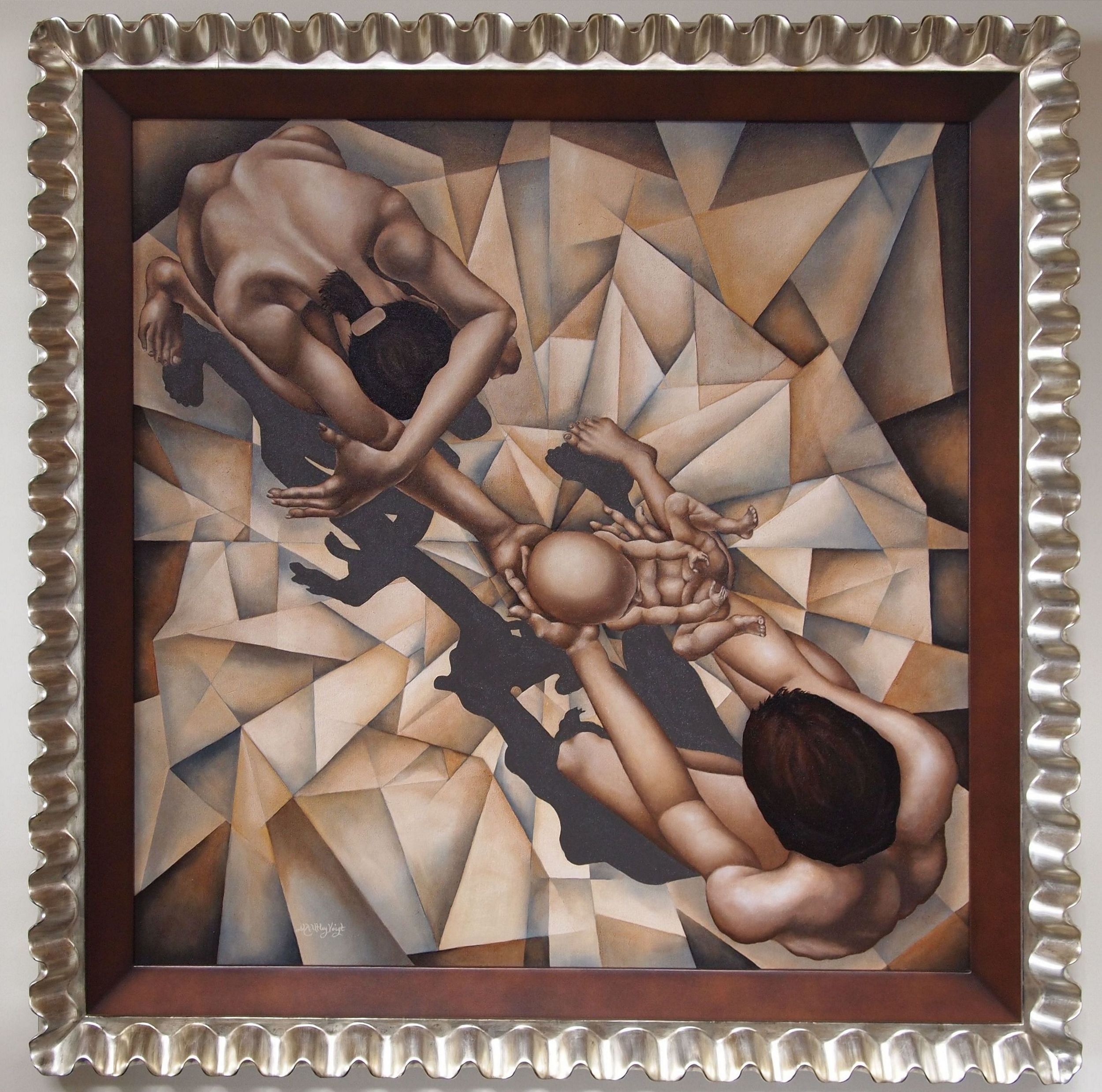 sold out
SOLD Fait Accompli Custom Framed
Oil on Canvas (36" x 36") Custom Framed (with frame 43'x43")
Award Winning Work
Fait Accompli: An accomplished, presumably irreversible deed or fact
A thing or act accomplished and presumably irreversible
An action which has already been done and which cannot be changed
Fait Accompli depicts two figures one crouched and one extending, in the middle an infant. The crouched figure covers her heavy head while passing the child to the receiving figure. The background is divide and fragmented as the transaction is without comprehension.
Purchase is subject to additional sales tax and shipping costs.